Specialized Services for Property Managers
Cascade Building Services offers the specialized services other janitorial companies and property managers don't.
Competitive rates, custom plans to fit your budget, fast and efficient work.
We know you'll be impressed with our work.
Do you manage a professional office park, apartment building, or condo? You need more than just a janitor to maintain your property. You need the experienced team and specialized services only Cascade Building Services can provide. Our specialized cleaning and maintenance services make your life easier, provide a great return on investment, and keep your tenants and customers happy.
Keep reading to learn more about what Cascade Building Services can do for you.
Pressure Washing
Light cleaning might be enough to keep some surfaces clear, but others require a heavy duty approach with specialized equipment. If your facility or property needs regular pressure washing to remove stubborn dirt, grime, and stains, Cascade Building Services is here to help.
Great For:
Concrete

Brick

Siding

Driveways

Retaining Walls
Parking Lot Striping
Why hire another contractor to maintain the striping on your parking lot when the expert janitorial services and property management team at Cascade Building Services is up to the challenge?
We'll create a proactive parking lot striping maintenance and painting plan. Our services:
Improve pedestrian safety

Are ADA compliant

Feature durable and high-quality paints and sealants
Carpet Cleaning
Make your carpets look new again! Our biodegradable, eco-friendly carpet cleaner leaves no residue. We clean and sanitize carpets without damaging them.
Dries in just 2 hours

No fans needed

Clean your carpets fast without inconveniencing clients, customers, employees, or residents
Window Washing
The rain in Portland doesn't clean windows. It actually makes them dirtier. Nothing makes a worse first impression than grimy, streaky, and dirty windows. Cascade Building Services can help!
Your windows should be cleaned at least twice a year. We'll work with you to develop a regular window cleaning plan that's perfect for you!
You'll love having a brighter, lighter space!
5-Star Service from Cascade Building Services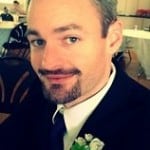 "I love the fact that I can use Cascade Building Services as a one-stop shop for commercial and residential janitor service, landscaping, window cleaning, monthly maintenance, and tons more. Five stars."
– Chris Cartmill

"I've been working with Cascade Building Services for a little over 15 years. They are the janitorial service we use in our retail stores in the Portland Metropolitan Area.
They are available at any time with any concerns, and I've never had any. I would highly recommend their commercial janitorial services."
– Matthew Sangster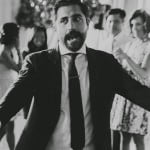 "I am a commercial real estate manager in the Portland area and we use Cascade Building Services across our entire portfolio. We have been working with them for over 3 years now.
Their employees are hard working and have become a crucial part of our business."
– Joe van Waardenburg
Cascade Building Services Provides…
24/7 Availability
We work 24 hours a day, 7 days a week, 365 days a year. Whenever you need janitorial services, Portland business owners, we'll be there!
Experienced & Loyal Team
More than 60 years local experience. Our dedication to hiring the best people ensures the safety and security of your property.
Eco-Friendly Cleaning
We offer environmentally friendly cleaning products. Safe, healthy products are free of allergens, and won't irritate your nose or lungs like traditional toxic cleaners.
READY TO FIND OUT 
HOW WE CAN HELP?
Or Call Us at 
(503) 691-0776