Commercial Carpet Cleaning In Portland
Here's why you'll love our commercial carpet cleaning business:
24/7/365 – Sometimes you work long hours. We understand. No matter how busy your schedule is, we'll work around it — even if it means coming in at 3 a.m. on Christmas morning.
Safe, Green Cleaning – We use carpet cleaners that are citrus-based and non-abrasive. And yet they're just as effective as conventional cleaners. We clean, disinfect, and restore your carpet using proven ion exchange technology that is safe for children, pets, and allergy sufferers.
Stringent Quality Control – We don't believe in "good enough." Not only is every carpet cleaning crew supervised, but we perform random inspections at work sites to ensure quality, and a customer service representative will visit your facility every month. We're only happy when you're satisfied that our work is outstanding. 
Loyal, Experienced Staff – Three-quarters of our employees have been with us for 8 years or more. That is unheard of in the industry — and it means added safety and efficiency for you. Our turnover is very low. Not only that, but Cascade Building Services is more than 60 years old, so we're very good at what we do. 
100% Satisfaction Guaranteed – We're confident you'll be overjoyed with our commercial carpet cleaning services. Portland business owners love our competitive rates, quick yet thorough work, and customized cleaning plans for every facility. See for yourself!
Green, Nontoxic Carpet Cleaning in Portland
We are so confident you'll love our commercial carpet cleaning that we'll clean a test area to prove how well it works. Call or email us to set it up and see for yourself.
Do look, feel, and smell matter at your business? Then environmentally responsible carpet cleaning is the solution.
We at Cascade Building Services use a biodegradable, eco-friendly carpet cleaner that leaves no residue. It cleans and sanitizes effectively without damaging your carpet. The low-moisture system does not attract dirt and dries in only 2 hours. No fans are needed. Your carpets can be cleaned on a weeknight and be completely dry by the time employees arrive the next morning. (Commercial carpet cleaning using extraction methods takes much longer.) Plus, your building's security is never compromised, because no hoses run outside.
We are so confident you'll love our commercial carpet cleaning company, we'll clean a test area to prove how well our service works. Call or email us to set it up and see for yourself.
Learn more about our approach.
Clean carpets are luxurious, bright, and welcoming. And experts recommend you have your facility's carpets cleaned twice a year. But they take forever to dry and have a strong odor. No one likes a chemical smell after cleaning their carpets.
That smell is a sign toxic chemicals are lingering in the air.
Thankfully, we provide carpet cleaning for your business that makes your carpets look like new — without using harsh chemicals that irritate people's lungs. And your carpet dries much faster.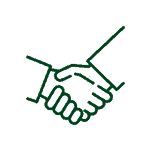 100% Satisfaction Guarantee


Licensed & Bonded Contractors
We serve the Pacific Northwest
5-Star Service from Cascade Building Services
"It has been an honor to work with Cascade Building Services. When you find a company that truly cares about their customers and employees, you have found substance and quality.
I love the fact that I can use them as a one-stop shop for commercial and residential janitor service, landscaping, window cleaning, monthly maintenance, and tons more. Five stars."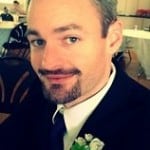 Chris Cartmill
"Cascade Building Services did a great job buffing our floors at our Hair Salon in Scappoose. Our floors had lots of buildup from us not cleaning them properly.
Our floors are restored to their new appearance. Can't thank them enough for a job well done!!"
Lori Wills
"I've been working with Cascade for a little over 15 years. They are the janitorial service we use in our retail stores in the Portland Metropolitan Area. They are extremely thorough and amazing customer service.
They are available at any time with any concerns, and I've never had any. I would highly recommend their services."

Matthew Sangster
Other Cleaning Services in Portland
We offer comprehensive cleaning and janitorial work, including the following:
Industries & Property Types