Drains are the arteries of your home, and when your drains are flowing and functioning properly, your home remains comfortable and stress free. Whether your drain needs unclogged or inspected, our team of experts have the knowledge and skills to help. These are just some of the services and products Cascade Building Services provides!
Our drain cleaning includes the following:
Locating Drain Issues
Drain Cleaning
Sewer/Rain Drain Inspections
Hydro Jetting
Locating Drain Issues
Using the sewer camera, we're able to inspect issues throughout the drain system and locate them underground and mark them above ground. The camera can go through secondary lines such as the kitchen line, laundry line, rain drain, and more. It can very accurately locate depth and location of the drain line. If you suspect any issue with the drain system the sewer camera, or scope, would be the best place to start in terms of resolving issues.
Drain Cleaning
When looking for someone to handle your drain line, sewer line, or rain drain clogs, look no further than Cascade Building Services! Most plumbing companies work on a wide range of services, not specializing in one area. The benefit to using a company dedicated to sewer and drain cleaning like us is our attention to detail and ability to give you an unparalleled result. We also offer general drain maintenance to help your drains continue to function properly for years to come.
Sewer/Rain Drain Inspections
Whether you need second opinion or are selling your home, camera inspections are a necessary task to knowing the conditions of your drainage piping. Cascade has the tools and knowledge necessary to create reports, process video, and give you all the information you need to make an informed decision on next steps for your sewer or drain line.
Hydro Jetting
Hydro Jetting is the process of using high powered water and specialized jetting heads to clean and remove the buildup of grease, scale, and debris from your main sewer, rain drain, or drain line. When a simple snake is not enough, hydro jetting is the next step in the process for getting your sewer and drain restored to its proper function and flow!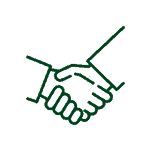 100% Satisfaction Guarantee


Licensed and Bonded Contractors
We serve the Pacific Northwest
Janitorial Services in Portland
We offer comprehensive cleaning and janitorial work, including the following:
Floor maintenance
Carpet cleaning
Window washing
Recycling
Light construction
Handyman & contracting work
Industries & Property Types
Banks
Warehouses
Schools
Hospitals
Industrial Locations
Manufacturing Facilities
Government Buildings
Wineries
Condos & Apartments
Municipal Buildings
Office Buildings
Shopping Malls
Museums
Car Dealerships
Medical Offices
Residential homes
Hillsboro
Beaverton
Tualatin
Clackamas
Wilsonville
Tigard
Oregon City
West Linn
Milwaukie
Lake Oswego
Gresham
Vancouver
Newberg
Get In Touch Today | (503) 691-0776
Icons made by Freepik & srip from www.flaticon.com is licensed by CC 3.0 BY