Professional Commercial Window Cleaning Portland OR
Here's why you'll love our commercial window cleaning:
Stringent Quality Control -We take commercial window cleaning seriously. We supervise every window crew,, and perform random work site inspections. We aren't happy until you're satisfied that our service is outstanding.
24/7/365 – We can come clean your windows after all  your customers have left, or before they arrive in the morning. Our services are available on evenings, weekends, holidays — whenever you need us. Let us work around your schedule!
Unmatched Experience – Cascade Building Services is more than 60 years old, and you can tell from our efficiency, experience, and professionalism. Not only that, but most of our employees have been with us for 8+ years. That's truly unusual!
Sustainable Solutions – We use eco-friendly cleaning supplies as part of a broad environmental commitment. We never use harsh chemicals that will irritate your eyes or lungs. Our goal is to improve air quality, recycle as much as possible, and reduce waste without sacrificing cleanliness and sanitation.
100% Satisfaction – You'll love our commercial window cleaning services. Our rates are competitive, our work is thorough yet efficient, and our customized cleaning plans give you everything you need and nothing you don't. Contact Cascade today to see for yourself.
Learn more about our approach.
We offer professional commercial window cleaning services for businesses of all sizes — from small condo complexes to challenging high-rise buildings. With integrity and professionalism, we clean windows, storm windows, tempered glass, mirrors, skylights, chandeliers, and more.
Cascade's commercial window cleaning process  washesaway years of grime and build-up. We leave behind sparkling, clear glass with no streaks or smears. And we don't neglect the details: We also wipe down sills, tracks, and window ledges.
Windows should be cleaned at least twice a year. We'll work with you to develop a regular window cleaning plan. Whether it's been years or weeks, you'll love having a brighter, lighter space!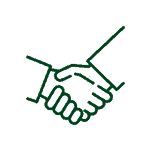 100% Satisfaction Guarantee


Licensed & Bonded Contractors
We serve the Pacific Northwest
5-Star Service from Cascade Building Services
"It has been an honor to work with Cascade Building Services. When you find a company that truly cares about their customers and employees, you have found substance and quality.
I love the fact that I can use them as a one-stop shop for commercial and residential janitor service, landscaping, window cleaning, monthly maintenance, and tons more. Five stars."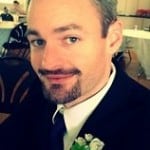 Chris Cartmill
"Cascade Building Services did a great job buffing our floors at our Hair Salon in Scappoose. Our floors had lots of buildup from us not cleaning them properly.
Our floors are restored to their new appearance. Can't thank them enough for a job well done!!"
Lori Wills
"I've been working with Cascade for a little over 15 years. They are the janitorial service we use in our retail stores in the Portland Metropolitan Area. They are extremely thorough and amazing customer service.
They are available at any time with any concerns, and I've never had any. I would highly recommend their services."

Matthew Sangster
Other Cleaning Services in Portland
We offer comprehensive cleaning and janitorial work, including the following:
Industries & Property Types