Commercial Floor Cleaning In Portland
Our commercial floor maintenance includes the following:
Floor sealing and waxing
Commercial concrete floor cleaner and sealer
Tile and grout cleaning
Polishing
Stain removal
Cleaning and maintaining ceramic tile, brick, concrete, Terrazzo, vinyl, linoleum, VCT, granite, marmoleum, and many others
Here's why you'll love our commercial floor cleaning company:
Quality Control – "Meticulous" describes our floor cleaning standards. A customer service representative will visit your facility monthly, and we'll randomly inspect work sites to uphold the stringent cleaning requirements. And none of our cleaning crews work without supervision.
24/7/365 – We're available for commercial floor cleaning every hour of every day. We work around your schedule, not the other way around.
Experienced & Loyal – Founded more than 60 years ago, our company is proud of our experienced team and very low turnover: Seventy-five percent of our staff has been with us at least eight years! This translates into higher productivity and safety for you.
100% Satisfaction Guaranteed – Our rates are competitive, we're fast yet thorough, and our customized cleaning plan will fit your budget.
Commercial Floor Cleaning in Portland
We remove dirt and strip away buildup without damaging your floors, and we protect them from future wear and tear. Our floor finish and concrete sealer are UL-approved finishes that meet the slip resistance testing by Underwriters Laboratories.
Whether you need a one-time visit to a small shop or nightly cleaning in a huge facility, we provide an in-person quote at your location, and then customize a cleaning package to fit your needs. Your flooring will be shiny, clean, and safe every time we leave.
Learn more about our approach.
In our commercial floor cleaning services, our conscientious technicians use the latest technology, nontoxic cleaning supplies, and rigorous quality assurance to make floor surfaces of all kinds look like new.
We know a dirty floor hurts your company's image and leads to costly replacements. Spotless, well-maintained floors, on the other hand, say you care; you have high expectations. Plus, they can save you thousands of dollars in the long run. Choose us for the best business floor cleaning that the area has to offer.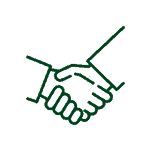 100% Satisfaction Guarantee


Licensed & Bonded Contractors
We serve the Pacific Northwest
5-Star Service from Cascade Building Services
"It has been an honor to work with Cascade Building Services. When you find a company that truly cares about their customers and employees, you have found substance and quality.
I love the fact that I can use them as a one-stop shop for commercial and residential janitor service, landscaping, window cleaning, monthly maintenance, and tons more. Five stars."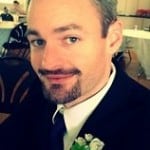 Chris Cartmill
"Cascade Building Services did a great job buffing our floors at our Hair Salon in Scappoose. Our floors had lots of buildup from us not cleaning them properly.
Our floors are restored to their new appearance. Can't thank them enough for a job well done!!"
Lori Wills
"I've been working with Cascade for a little over 15 years. They are the janitorial service we use in our retail stores in the Portland Metropolitan Area. They are extremely thorough and amazing customer service.
They are available at any time with any concerns, and I've never had any. I would highly recommend their services."

Matthew Sangster
Other Cleaning Services in Portland
We offer comprehensive cleaning and janitorial work, including the following:
Industries & Property Types