Property Management Cleaning Services Portland OR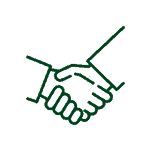 100% Satisfaction Guarantee


Licensed & Bonded Contractors
We serve the Pacific Northwest
5-Star Service from Cascade Building Services
"It has been an honor to work with Cascade Building Services. When you find a company that truly cares about their customers and employees, you have found substance and quality.
I love the fact that I can use them as a one-stop shop for commercial and residential janitor service, landscaping, window cleaning, monthly maintenance, and tons more. Five stars."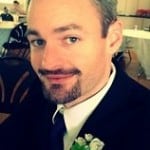 Chris Cartmill
"Cascade Building Services did a great job buffing our floors at our Hair Salon in Scappoose. Our floors had lots of buildup from us not cleaning them properly.
Our floors are restored to their new appearance. Can't thank them enough for a job well done!!"
Lori Wills
"I've been working with Cascade for a little over 15 years. They are the janitorial service we use in our retail stores in the Portland Metropolitan Area. They are extremely thorough and amazing customer service.
They are available at any time with any concerns, and I've never had any. I would highly recommend their services."

Matthew Sangster
Commercial Building Maintenance Services
We offer the entire spectrum of commercial building maintenance services for offices, retail settings, medical facilities, and mixed-use buildings. Check out our services below. If what you need isn't listed, ask us — we probably do it as well.
Ceiling tile repair or replacement
Day porter service
Door hardware repair and re-keying
Drapes and blinds cleaning and repair
Dumpster cleaning
Emergency cleaning services
Filter replacement
Flooring and tile repair
Furniture assembly & disassembly
Grounds maintenance
Gutter cleaning
Light bulb replacement
Light electrical
Light plumbing
Painting
Parking lot striping
Parking lot sweeping
Pressure washing
Safety paint and trash enclosure cleaning/repair
Sheetrock repair
Tenant vacancy clean up
Our team also includes licensed general contractors and handyman service providers who can help with a variety of repair, construction, and maintenance projects. We often work on siding, drywall, masonry, welding, and much more. We are your one-stop source for your property's construction and property management needs. Call  (503) 691-0776 for your free on-site estimate.
Here's why you'll love our commercial building maintenance services:
Quality Control – We double- and triple-check that the job is done right. All of our crews are supervised, and a customer service representative will visit the facility every month to make sure the service is outstanding. On top of that, we perform random inspections at every work site.
Safe, Green Cleaning – We know harsh chemicals and allergy irritants aren't welcome anymore. We use citrus-based, eco-friendly cleaners to sanitize and disinfect the sustainable way. They're just as effective as conventional cleaning supplies, but better for indoor air quality.
24/7/365 – We're available for building maintenance every hour of every day — even holidays. Let us know what is most convenient for you, and we'll be there.
Experienced Staff – Our loyal staff is what sets us apart. We have more than 50 years of industry experience, and 75% of our employees have been with us for more than 8 years. Very few building maintenance companies can say as much! Our low turnover means safety, security, and productivity for you and your clients.
100% Satisfaction Guaranteed – We provide the best building maintenance services Portland has to offer. We'll create a customized plan for your price point. You'll love our efficient, thorough service, unmatched quality, and competitive rates.
Learn more about our approach.
Are you a property manager who needs to outsource building maintenance services?
We can help!
Before you reluctantly climb up on that ladder or scaffolding, leave the maintenance to us. That way, you have more time to focus on the property management services you enjoy and excel at. Leave the dirty work to us.
Our specialty is commercial cleaning, maintenance, and janitorial services. Many of our clients are property management firms that need excellent, affordable cleaning done right the first time. After all, your reputation is at stake.
And thanks to 50+ years in the industry, we have the experience and knowledge to create a customized cleaning and maintenance plan for any facility. Not to mention the loyal, hardworking staff to carry it out, month after month.
Other Cleaning Services in Portland
We offer comprehensive cleaning and janitorial work, including the following:
Painting
Light electrical work
Light plumbing work
Day porter service
Industries & Property Types