Parking Lot Striping
We provide ADA compliant parking lot striping using the most durable paints and sealants.
About Our Parking Lot Striping Services
Do you manage a residential or commercial property with on-site parking? Did you know that old, chipped, and faded line striping is not only an eyesore but it can be dangerous and put your property at risk of violating the Americans with Disabilities Act (ADA)? That's why many of our customers choose Cascade Building Services to provide line striping in Portland and throughout the Pacific Northwest. Our parking lot painting services make sure your parking lot is safe and inviting for drivers. Ensuring your parking lot markings are fresh and up to date means visitors to your properties know exactly where to park and have a good first impression.
Your residents and tenants deserve the best. Don't cut corners when it comes to maintaining your parking lot striping.
Our experienced team doesn't simply paint your parking lot. Instead, we develop a proactive and ongoing maintenance plan that ensures your parking facilities will always be up to code and looking great. When we perform a parking lot restriping we:
Use only the highest-quality paints and weatherproofing sealants for line striping
Are 100% ADA-compliant
Are flexible enough to fit the needs of any size parking lot
Best of all we can work around your schedule and paint your Portland area parking lot without inconveniencing residents, tenants, or customers. Because we use only the highest-quality materials and sealants, you can rest assured that your markings will last for as long as possible, withstanding all types of wear and tear. As your full-service parking lot painting company, we're completely dedicated to delivering the best possible results for you.
Why Parking Lot Striping?
Not only does parking lot striping make it easier for your residents and tenants to park, it also improves safety for both drivers and pedestrians to navigate your property safely. We can create:
Clearly designated paths and walkways
Directional arrows
Spaces for compact cars, motorcycles, bicycles, and other vehicles
Great For…
Office Parks
Condos & Apartments
Shopping Centers
Any Parking Lot
Cascade Building Services has been offering commercial maintenance, construction, and cleaning services to cities throughout the Portland area since 1961– that's more than 50 years! No other company can match our commitment to your satisfaction and getting the job done right.
The Cascade Building Services team loves their work and it shows.
We invest in our team, offering continuing training and education to help them do their best work. We're proud that almost 75% of our team members have been working with us for 8 or more years! Get in touch with us today to learn more about everything we have to offer for you and your properties.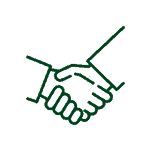 100% Satisfaction Guarantee


Licensed & Bonded Contractors
We serve the Pacific Northwest
5-Star Service from Cascade Building Services
"It has been an honor to work with Cascade Building Services. When you find a company that truly cares about their customers and employees, you have found substance and quality.
I love the fact that I can use them as a one-stop shop for commercial and residential janitor service, landscaping, window cleaning, monthly maintenance, and tons more. Five stars."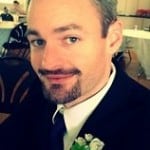 Chris Cartmill
"Cascade Building Services did a great job buffing our floors at our Hair Salon in Scappoose. Our floors had lots of buildup from us not cleaning them properly.
Our floors are restored to their new appearance. Can't thank them enough for a job well done!!"
Lori Wills
"I've been working with Cascade for a little over 15 years. They are the janitorial service we use in our retail stores in the Portland Metropolitan Area. They are extremely thorough and amazing customer service.
They are available at any time with any concerns, and I've never had any. I would highly recommend their services."

Matthew Sangster
We are full-service property managers and can create a custom package designed just for you. You'll love working with our dedicated account reps who will listen to your needs and answer your questions. Whatever your building needs, we've got you covered.
Our most popular services include:
Industries & Property Types