Commercial Janitorial Services In The Portland, Oregon Metro Area
Since 1961, Cascade Building Services has been expertly maintaining facilities all over the Portland metro area. Today, we're a leading full-service commercial cleaning company you can count on to keep your buildings looking beautiful — so your staff is comfortable and your customers are impressed.
Trust our licensed and bonded contractors to handle cleaning, sanitation, and disinfection for your commercial building, medical office, restaurant, or other location. We offer 24/7 service 365 days a year — and a 100% satisfaction guarantee.
Here's why you'll love our commercial cleaning service:
Experienced & Loyal – We have more than 60 years of experience, and our staff is extremely loyal. We have very low turnover — 75% of our employees have been with us for 8 years or more. Experience and dedication go a long way to ensuring safety and security for our customers.
Safe, Green Cleaning – No harsh chemicals here! We use environmentally friendly cleaners as part of a comprehensive environmental commitment. These safe, healthy products are free of allergens, so they won't irritate your nose or lungs like traditional toxic cleaners.
Quality Control – All cleaning crews from our maintenance company are professionally supervised, and we perform random inspections to guarantee quality. Also, a customer service representative personally visits each work site monthly to ensure work is flawless.
All Hours, All Days – We work 24 hours a day, 7 days a week, 365 days a year. Whenever you need janitorial services, Portland business owners, we'll be there!
100% Satisfaction Guaranteed – With our competitive rates, custom plans to fit your budget, and fast and efficient work, we know you'll be impressed with our commercial building cleaning services.
Specialized Services – Our experienced janitors and property management staff provide pressure washing services, carpet cleaning, ADA compliant parking lot striping, and many more services other commercial cleaners can't.
Learn more about our approach.
The slap of a mop. The squeak of a squeegee. There's more to janitorial service than this! Here at Cascade Building Services, we use the latest in eco-friendly cleaners, technological advances, and quality assurance so you can rest easy that your facilities are impeccably clean. Keeping a clean facility is especially vital for companies that serve the public or have multiple employees. Wow your visitors and keep staff comfortable by outsourcing your commercial building cleaning to our team's sanitizing expertise. The result is the best janitorial services that Portland has to offer.
Our services are so wide-ranging, you only need one outsourced provider. We do it all: major chains and small shops, nightly cleaning or a one-time visit. After seeing your facilities and providing an in-person quote, we'll develop a custom cleaning package just for you. No matter your company size or industry, we promise your facility will be clean, safe, healthy, and eco-friendly every time we leave.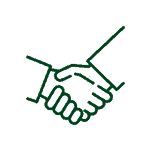 100% Satisfaction Guarantee


Licensed & Bonded Contractors
5-Star Service from Cascade Building Services
"It has been an honor to work with Cascade Building Services. When you find a company that truly cares about their customers and employees, you have found substance and quality.
I love the fact that I can use them as a one-stop shop for commercial and residential janitor service, landscaping, window cleaning, monthly maintenance, and tons more. Five stars."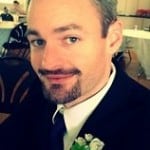 Chris Cartmill
"Cascade Building Services did a great job buffing our floors at our Hair Salon in Scappoose. Our floors had lots of buildup from us not cleaning them properly.
Our floors are restored to their new appearance. Can't thank them enough for a job well done!!"
Lori Wills
"I've been working with Cascade for a little over 15 years. They are the janitorial service we use in our retail stores in the Portland Metropolitan Area. They are extremely thorough and amazing customer service.
They are available at any time with any concerns, and I've never had any. I would highly recommend their services."

Matthew Sangster
We serve the Pacific Northwest
Janitorial Services in Portland
We offer comprehensive cleaning and janitorial work, including the following:
Industries & Property Types