Our COVID-19 Cleaning Services
Electrostatic Spraying
Using high-tech Clorox 360 and Victory electrostatic sprayers, the Cascade Building Services COVID-19 cleaning team can disinfect and sanitize all surfaces.
Able to cover large areas quickly, electrostatic spraying disinfects surfaces far more successfully and cost-effectively than traditional methods. In fact, its speed and efficiency enable the coverage of a greater number of surfaces than with other methods. Rather than only cleaning key areas, we use it to sanitize even hard-to-reach spots in a short amount of time, with no need to wipe down the area afterwards. Today, it is the most effective way to clean high-touch and hard-to-clean surfaces, such as:
Computer mice and keyboards
Office furniture like desks
Doorknobs and drawer pulls
By creating an electrical charge, the sanitizing solution fully envelops every surface, even areas that might be missed by non-electrostatic fogging and hand cleaning.
Day Porter Services
If your school, office, factory, or other facility needs on-site cleaning support, we offer weekly, nightly, and even daily high-touch wiping and cleaning services. Tailoring our services to your needs, we are flexible and can work around your schedule.
Using CDC and EPA approved chemicals, our COVID-19 cleaning services are safe and effective. Our team members undergo continuing education on best practices and developing CDC guidelines. Taking a proactive approach to sanitization, our porters can clean and disinfect high-touch areas like:
Phones
Light switches
Breakrooms
Bathrooms
Door handles
We require our on-site porters to wear PPE while in your facility to further ensure the safety of your facility and your team.
Janitorial Services
Proactive COVID-19 cleaning, electrostatic spraying, and day porter services are all performed by our experienced and trained janitorial services team.
Since 1961, our full-service commercial cleaning company has been making Portland-area buildings shine. Our experienced and loyal team uses environmentally friendly cleaners and intense quality control. We have been known for:
Top-notch quality control
100% satisfaction guarantee
24/7/365 availability
Commitment to safety — more important now than ever before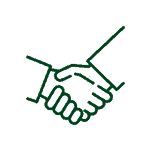 100% Satisfaction Guarantee


We serve the Pacific Northwest
Cascade Building Services is available for COVID-19 cleaning work throughout the Pacific Northwest, including the Portland and Vancouver metro areas. We specialize in cleaning facilities like:
Schools
Offices
Warehouses
Production facilities
Manufacturing facilities
Public spaces
Government buildings
Banks
About Cascade Building Services
Cascade has been in business for almost 60 years by doing the right thing for our customers and our community. We offer reasonable, honest, and reliable quotes for our work. We take our responsibility to the community very seriously.
We encourage you to contact us today to learn more about COVID-19 cleaning services in Portland. Don't wait for one of your clients, customers, or employees to test positive for coronavirus.
Our proactive approach will give you the peace of mind needed to get through this unique and challenging time.
5-Star Service from Cascade Building Services
"It has been an honor to work with Cascade Building Services. When you find a company that truly cares about their customers and employees, you have found substance and quality.
I love the fact that I can use them as a one-stop shop for commercial and residential janitor service, landscaping, window cleaning, monthly maintenance, and tons more. Five stars."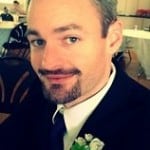 Chris Cartmill
"Cascade Building Services did a great job buffing our floors at our Hair Salon in Scappoose. Our floors had lots of buildup from us not cleaning them properly.
Our floors are restored to their new appearance. Can't thank them enough for a job well done!!"
Lori Wills
"I've been working with Cascade for a little over 15 years. They are the janitorial service we use in our retail stores in the Portland Metropolitan Area. They are extremely thorough and amazing customer service.
They are available at any time with any concerns, and I've never had any. I would highly recommend their services."

Matthew Sangster