Frequently Asked Questions: COVID Fogging & Sanitation
Get real answers from Portland's COVID-19 sanitation experts.
Call (503) 691-0776 for a FREE site evaluation and quote for your facility. We sanitize offices, warehouses, manufacturing, banks, and many other facilities throughout the Portland metro area and surrounding communities.
Our team uses electrostatic sprayers from Clorox and Victory to disinfect surfaces.
Do you use electrostatic sprayers to sanitize COVID-19 and other viruses?
Cascade Building Services primarily uses electrostatic sprayers when sanitizing a facility. However, where needed, we will also hand wipe some surfaces.
And of course, our personnel will always wear proper PPE while working in your facility.
What's the difference between electrostatic sprayers, traditional foggers, and hand wiping? Is one method better than any other and how do you decide?
We'll provide a FREE initial survey of your facility to determine the most effective way to sanitize it properly.
In many cases, an electrostatic sprayer is the most effective way to apply sanitizer to both wide open and hard-to-wipe surfaces like:
Keyboards and computer mice
Desks and office furniture
An electrostatic sprayer creates a charge (similar to static electricity). When particles of the cleaning agent make contact with a surface, like a doorknob, they are attracted to each other. These charged particles  "wrap around" the surface, covering it completely and sanitizing the full surface area.
A traditional fogger can be used like an electrostatic sprayer. But foggers alone DO NOT charge the particles and aren't able to sanitize hard-to-reach areas like the backs of doorknobs, keyboards, or drawer handles.
Additional hand wiping may be effective in sanitizing easy-to-reach flat surfaces like tabletops, walls, and many bathroom surfaces. But again, an electrostatic sprayer will also work for these surfaces and can do the job much faster.
Do you use CDC and/or EPA approved chemicals to disinfect and sanitize?
You can rest assured that we will ONLY use CDC and EPA approved chemicals for all of our disinfecting and COVID-19 sanitization services.
The safety of your employees and ours is always our main focus.
Are the chemicals you use safe? How soon can we return to work after you have sanitized an area?
Because Cascade only uses CDC and EPA approved chemicals, you can be confident the surfaces and air in your work environment will be safe from toxins.
In virtually all cases, you can return to work 30 minutes after we have electrostatically disinfected an area.
If we are providing a day porter service to continually wipe high-touch surfaces like door handles, light switches, countertops, breakrooms, and bathrooms, your employees can feel comfortable touching a surface immediately after we've sanitized it.
What do we need to do before you arrive to sanitize our space?
Even with electrostatic sprayers, it's often difficult to sanitize under books or a stack of papers. Anything you can do to clear cluttered surfaces before we arrive will only help to ensure we cover as much area as possible, as effectively as possible.
What types of buildings and facilities can you sanitize?
We provide COVID-19 sanitization and disinfection services for a wide variety of the locations people need to access in the course of their personal and professional lives:
Are there any areas or equipment you can't sanitize using a fogger or sprayer?
Typically, we will not spray computer mainframes or towers. We also typically wipe down food-service and prep areas with a food-safe disinfectant. However, there are newly approved chemicals for sprayers that may also make this step unnecessary.
How long does it take to sanitize a typical office or production area?
EVERY facility is different.
As you can imagine, an office filled with cubicles will take longer to sanitize than an office with only community tables and open areas.
Please allow us to provide you with a free survey of your facility. We'll provide a quote and determine the amount of time it will take to perform the work effectively.
Do you only sanitize after an outbreak? Or should we sanitize regularly to prevent an outbreak?
Cascade Building Services provides both emergency on-call COVID-19 sanitation services and weekly, nightly, or daytime porter (high-touch) wiping services.
We recommend that you initiate our services well before an outbreak shuts down your business. But we are here as well if you choose a reactive response instead.
Our personnel will always wear the proper PPE in performing the work, no matter the circumstances.
Why do some companies charge SO much for this service and how much does your company charge?
We are as amazed as you must be that some companies charge SO much for this vitally important service.
At Cascade Building Services, we determine specifically how much time and chemical your facility will require and then solely base our price on those factors. While we make a reasonable profit on this work, we will NEVER price-gouge
Cascade has been in business for almost 60 years by doing the right thing for our customers and our community.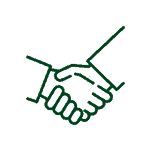 100% Satisfaction Guarantee


Licensed & Bonded Contractors
We serve the Pacific Northwest