Commercial Recycling Services Portland OR | Office Recycling
Here's why you'll love our commercial recycling services:
Quality Control – We don't just set up office recycling solutions and forget about them. We send a customer service representative to your facility every month to ensure our commercial recycling is working properly. We aren't happy until recycling is easy and straightforward.
All Services, All Hours – If something goes wrong, we're available around the clock. You might not have a recycling emergency, but we can also help with commercial janitorial services, carpet cleaning, and window cleaning anytime — 24/7/365.
Truly Committed Staff – Very few recycling companies can boast such loyal employees. About 75% of our staff members have been with us for 8+ years! Low turnover means better security, efficiency, and peace of mind for you. We've been around since 1961 and have the expertise and productivity to prove it.
100% Satisfaction Guaranteed – We provide the best in Portland, Oregon, recycling — here in one of the cities that's been leading the nation in urban environmentalism since the 1980s and the home of the Master Recycle Program! What makes Cascade Building Services stand out is how we custom-tailor office recycling solutions to your needs, then give you a competitive rate. You'll love our outstanding service!
Learn more about our approach.
Quick: Can you recycle sticky notes? What about shredded paper?
Breathe. You don't actually have to know. That's our job.
Recycling can be complicated, but our recycling services make it simple. We offer office recycling solutions to handle all of your paper recycling needs. Trust us to manage the disposal of your office paper, scrap paper, envelopes, file folders, cardboard, magazines, newspapers, catalogs, and more. As long as it's free of food residue or other soiling, it's reusable. Paper is the biggest percent of the waste stream, at 33%. With our help, you can reduce your trash bill and the amount of waste you send to the landfill.
We not only manage your paper recycling but make sure your recycling program is working efficiently. If signage is confusing or bins are constantly full, participation will go down. We'll make sure your waste recycling program is simple and convenient, maximizing recycling and helping you comply with local regulations.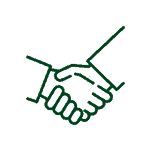 100% Satisfaction Guarantee


Licensed & Bonded Contractors
We serve the Pacific Northwest
5-Star Service from Cascade Building Services
"It has been an honor to work with Cascade Building Services. When you find a company that truly cares about their customers and employees, you have found substance and quality.
I love the fact that I can use them as a one-stop shop for commercial and residential janitor service, landscaping, window cleaning, monthly maintenance, and tons more. Five stars."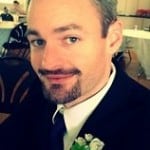 Chris Cartmill
"Cascade Building Services did a great job buffing our floors at our Hair Salon in Scappoose. Our floors had lots of buildup from us not cleaning them properly.
Our floors are restored to their new appearance. Can't thank them enough for a job well done!!"
Lori Wills
"I've been working with Cascade for a little over 15 years. They are the janitorial service we use in our retail stores in the Portland Metropolitan Area. They are extremely thorough and amazing customer service.
They are available at any time with any concerns, and I've never had any. I would highly recommend their services."

Matthew Sangster
Other Cleaning Services in Portland
We offer comprehensive cleaning and janitorial work, including the following:
Industries & Property Types